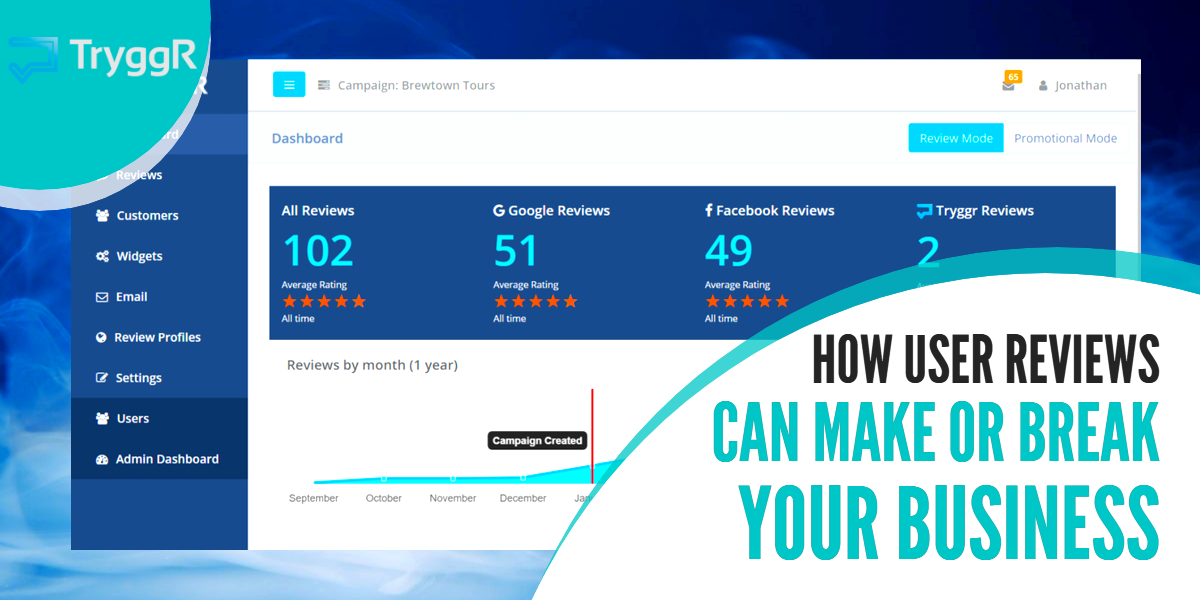 What better way to kick off the TryggR blog, than to machine gun you with some facts and figures about Online Reputation Management (ORM), focusing particularly on Online Reviews.
After all, TryggR has been built to get you more reviews on the websites that count, by automating much of the process, and removing the real pain of having to ask for them personally.
So here's a really interesting infographic that tells all, and kudos has to go out to the people at Websitebuilder who spent a great deal of time finding all the relevant research and bringing it together.
Even if you just take a quick scan of the info., it will become blatantly obvious just how important getting reviews is and how easily they can make or break any small business.
Check out the complete infographic below:
This post was originally published on Website Builder blog
On – 7 Feb, 2017 By Website Builder